Home
---
Part 1
Nocera Inferiore
---
Part 2
Castellammare di Stabia
---
Part 3 - Brooklyn
Frank & Elizabeth
----------
Giuseppe & Petronilla
----------
Ciro & Louisa
----------
Carmela & Catello LaMura
----------
Salvatore & Maria
---
Lanzara Ancestral Chart
----------
Bonifacio Ancestral Chart
----------
Lanzaro Ancestral Chart
Giuseppe
----------
Lanzaro Ancestral Chart
Francesco
----------
LaMura Ancestral Chart

---
Cemeteries
---
Causes of Death
---
Photos
---
Documents
---
Email Me
LANZARA-LANZARO-LAMURA FAMILY WEBPAGE
Part 3 - Brooklyn
Giuseppe and Petronilla
Last update 1/14/2019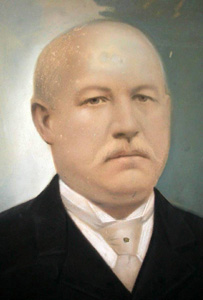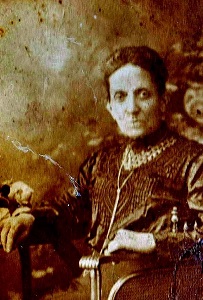 Upon hearing the news that his brother Francesco (Frank) had died in America on January 6, 1892, Giuseppe Lanzara traveled alone from Castellammare di Stabia, sailing aboard the S.S. Neustria. After about two weeks at sea he finally arrived on the afternoon of July 13, 1892, 6 months after Frank's death. According to the New York Times, the weather was considerably uncomfortable: 96 degrees by 3pm, with 76 percent humidity. 191 deaths were recorded in the city that day, all blamed on the severe weather. 126 of the dead were children under the age of 5, 84 of whom died of diarrhea.

By the time of his arrival in America, Giuseppe was already 56 years old. Whether he provided any direct support for his sister-in-law and her family is unknown. Otherwise, he worked in Brooklyn as a barber to save up enough money to bring his wife, Petronilla, over in 1893 with their 11-year-old son Ciro (my grandfather) and 21-year-old daughter Carmella, and Carmella's husband, Catello LaMura.

They traveled to New York aboard the S.S. Fulda. The voyage supposedly took 29 days in open steerage. Open steerage means they were on the ship's lowest decks, just above the bilges, with no separate compartments. Ciro developed an infection in one eye during the voyage that eventually cost him his sight in that eye. When they arrived in New York Harbor on June 5, 1893, the customs agents on Ellis Island were reluctant to accept him but they eventually relented. So, ironically, Giuseppe and his son Ciro were blind in one eye.

In what may have been an indication of the hard times that lay ahead for the immigrants, the New York Stock Exchange crashed three weeks after their arrival, on June 27. It was the beginning of a depression that would last for four years.

In 1896, Giuseppe and Petronilla's other son, 23-year-old Salvatore arrived. They were all settling in the Red Hook section of South Brooklyn, which is on the eastern shore of New York Harbor, within sight of the Statue of Liberty, and not far from Ellis Island.

The largest influx of Italian Immigrants to the U.S., 4.5 million, occurred between 1880 and 1920 and was prompted primarily by the extensive poverty and overpopulation that existed in Italy during that period. 90% of the Italians who migrated to America came to New York.

Many Italians arriving in NYC around this time could find help with the staggering problems they faced by "associating" themselves with a local "protector", perhaps nothing more than a gang leader. According to my father, the Lanzaros had a man called Compare Pensabene. "Compare" is a title or form of address. It derives from the Latin term "Compater" which translates into English as "Godfather". Curiously, "Compare", was vulgarized by Southern Italian immigrants in New York City as "Goombah". This derived from the southern Italian dialect, which tends to make the 'c' into a 'g'. Likewise, 'p' tends to become a 'b', and dropping the last letter is very Neapolitan. So "goombah" linguistically mutates from "compare". The American Heritage Dictionary defines: Goombah: n. Slang - A companion or associate, especially an older friend who acts as a patron, protector, or adviser.

Giuseppe was a large man, weighing over 300 pounds, according to my father. Dad's recollection of him was that he didn't work and stayed in bed most of the day. Since Giuseppe died 12 years before my father was born, his "recollection" must have been based on what his father and grandmother told him.

By 1900, Giuseppe, Petronilla, Ciro and Salvatore were living in Red Hook at 135 Conover Street. This was a very poor section of Brooklyn at the time, right in the area of the docks that serviced the cargo ships that travelled New York Harbor. They shared the building with several other Italian immigrant families. Ciro was using the name "Eugene", which he would adopt later in life, and use to name my father when he was born in 1913.

Giuseppe and Petronilla moved about one block from 135 Conover to 147 Conover Street. This is where Giuseppe died on September 20, 1901 at the age of 65. The cause of death listed on his death certificate is "asthma". He is buried in an unmarked grave in Holy Cross Cemetery in Brooklyn.

Petronilla continued living at 147 Conover Street with her sons Ciro and Salvatore, and continued with Ciro after his marriage to Louisa Leier in 1903, helping Louisa raise the first five children in Brooklyn, and later when they all moved to Morganville, New Jersey, she took on the role alone after the untimely death of Louisa in 1920 at the age of 37.






---

---
LANZARA-LANZARO FAMILY WEBPAGE