147 Conover Street
Tax Photo Circa 1940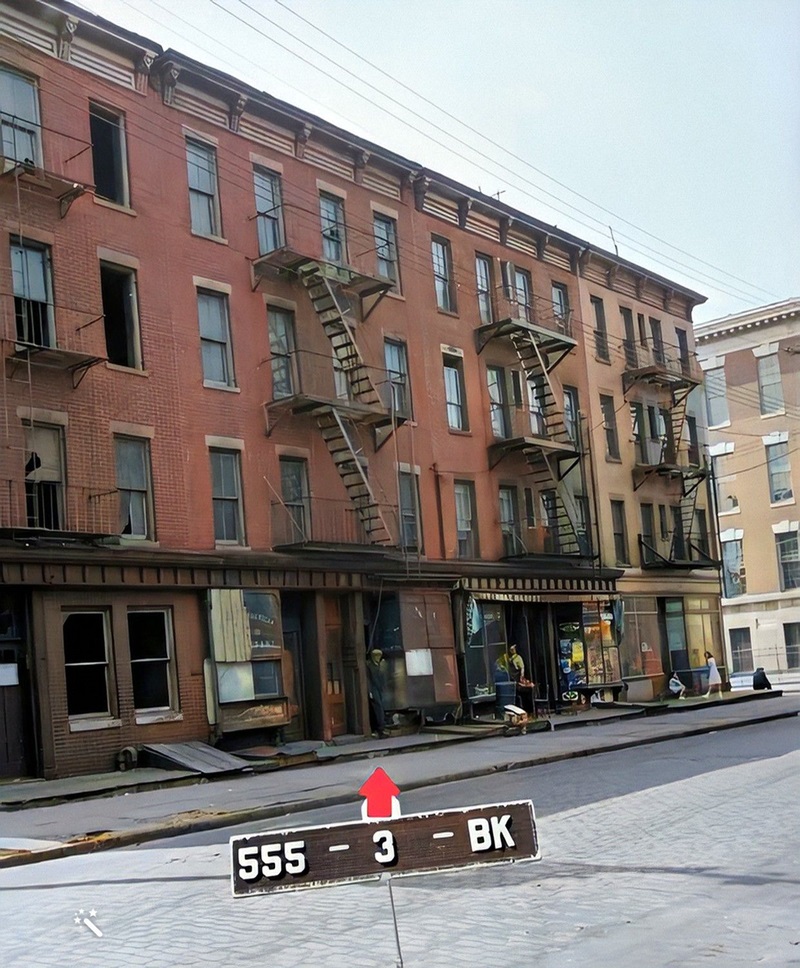 This was the home of Giuseppe and Petronilla, and their sons Ciro and Salvatore, from 1900 to 1905. They lived in a small apartment above the store. This was in the Red Hook section of Brooklyn. For a while, Petronilla's daughter Carmela and her husband, Catello LaMura, and their six children lived there with them. There is also some evidence that Elizabeth Lanzaro, widow of Francesco Lanzara, lived there before 1900.

Mysteriously, two Lanzaro infants died there in 1896. They were Catherine Lanzaro, born in October of 1895, and Annie Lanzaro, born August 7, 1896. Annie was born prematurely and lived for only a few hours, dying in the apartment. Nine days later, little Catherine died in the apartment from Cholera Infantum and Asthenia. Their death certificates do not provide the names of their parents except to say they were born in Italy. They were born ten months apart, so they could have had the same mother.

Francesco's brother Giuseppe died there in 1901. When Ciro married Louisa Leier in 1903, she lived there, also. Ciro and Louisa's first two children were born here: Petronella (1903) and Joseph (1905). Petronella survived for only one year and died there on January 28, 1905. Two days later, Louisa gave birth to Joseph. Ciro's brother Salvatore lived there until his marriage to Maria Bellavigna in 1904.





Between 1939 and 1941, New York City photographed every building in the five boroughs for tax purposes.
This photo of the building at 147 Conover Street is from that collection.











---

---
LANZARA-LANZARO FAMILY HISTORY