Carmela Lau Grave
in St. Joseph's Cemetery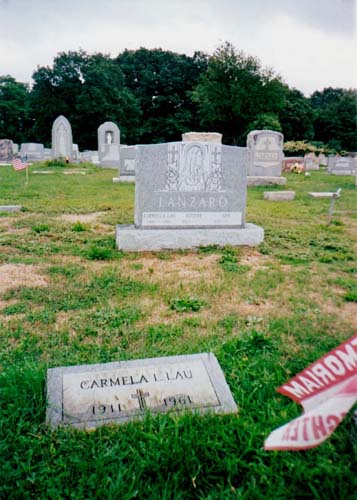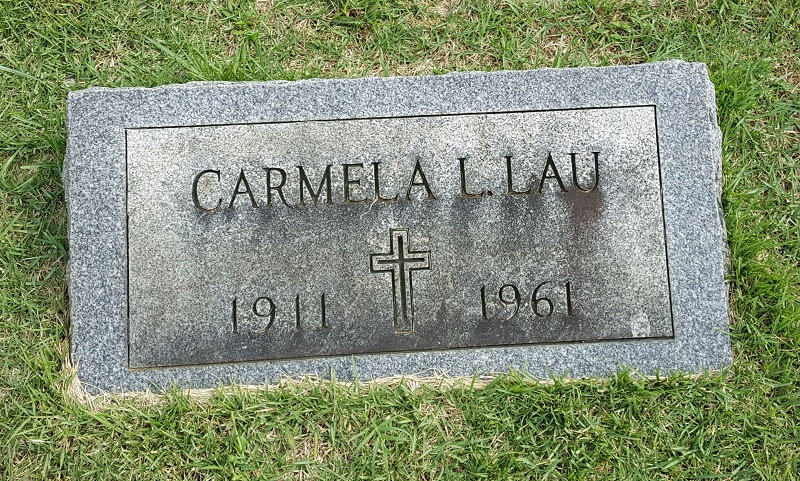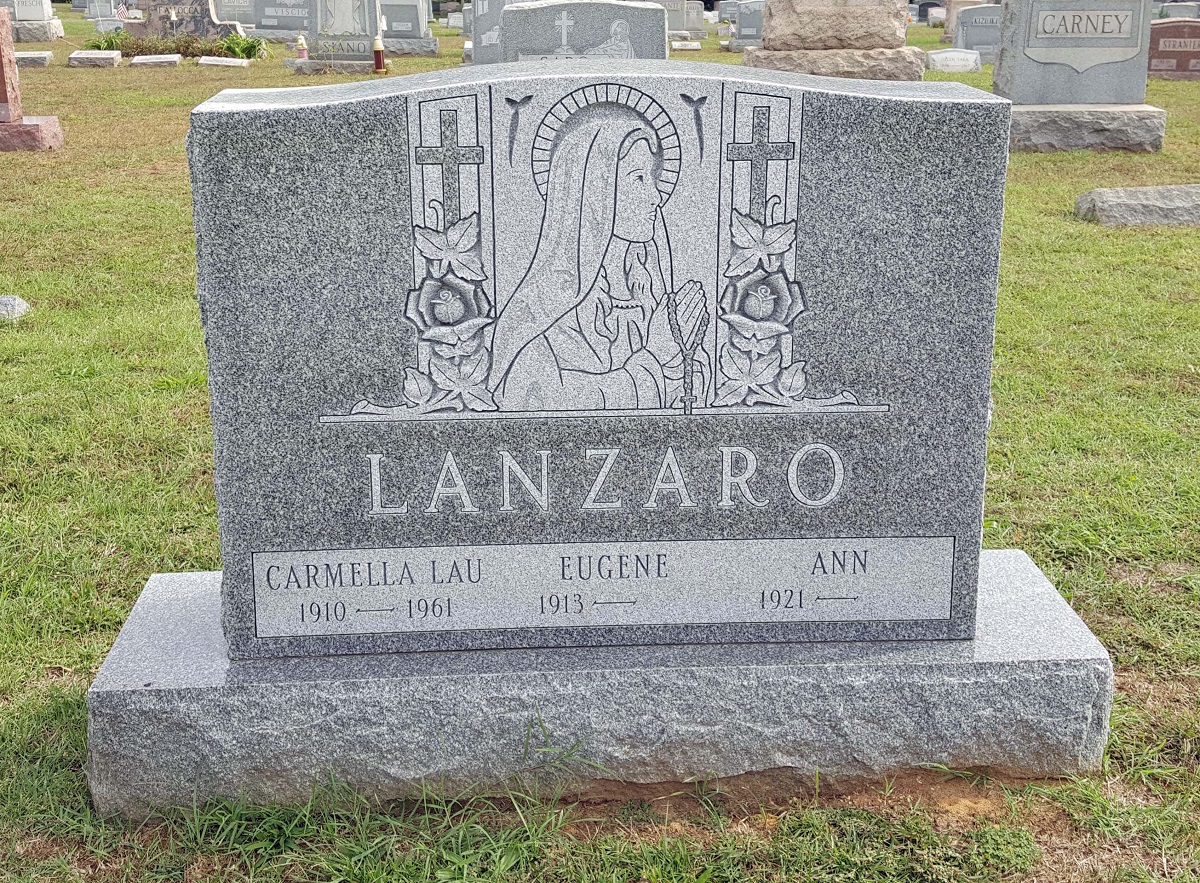 Photos taken September 2016




Several years prior to his death, Dad had me arrange for the erection of the headstone with his name, Mom's name and that of Dad's sister, Carmela "Toots" Lanzaro Lau. Her husband was Bill Lau. Toots has been buried at this plot since her death in 1961, when the small marker was placed. This was the grave site where Dad wanted to be buried, along with my mother. It's my fault that Toot's name is spelled Carmella instead of Carmela. For some reason, that's what I told the company that made the monument.

When Dad finally died in 2000, Mom told my sister Jeanne and I that she had no intention of being put into the ground and wanted, instead, a mausoleum. It's a long story, but Jeanne and I decided it would be easier to please Mom and, contrary to Dad's wishes, we arranged for the purchase of a crypt in a mausoleum, in St. Gabriel's cemetery in Marlboro, rather than St. Joseph's. That's where Dad was placed and where Mom eventually joined him in 2009. They are not buried here. Toots is the only occupant of this multi-person plot.

However, when Toots' grandmother, Petronilla died in 1934, she was buried here, in this plot. Prior to his death in 1944, Ciro made arrangements to have her moved from here to the other plot where he and Louisa were buried. Petronilla's remains were transferred in March of 1945.

Was Toots born 1910 or 1911? There are conflicting documents pertaining to her date of birth: December 27 of either 1910 or 1911. On her marriage certificate, it says she was 26 in October of 1937. That would place the year of her birth at 1910. On her death certificate, where her husband Bill was the informant, it says 1911. That's probably why 1911 is on the marker. I have never been successful in obtaining her birth certificate. When Bill died a year after Toots, in 1962, he was buried at Riverside Cemetery in Toms River.









---

---
LANZARA-LANZARO FAMILY HISTORY