Neapolitan Talking Machine
311 Court Street in South Brooklyn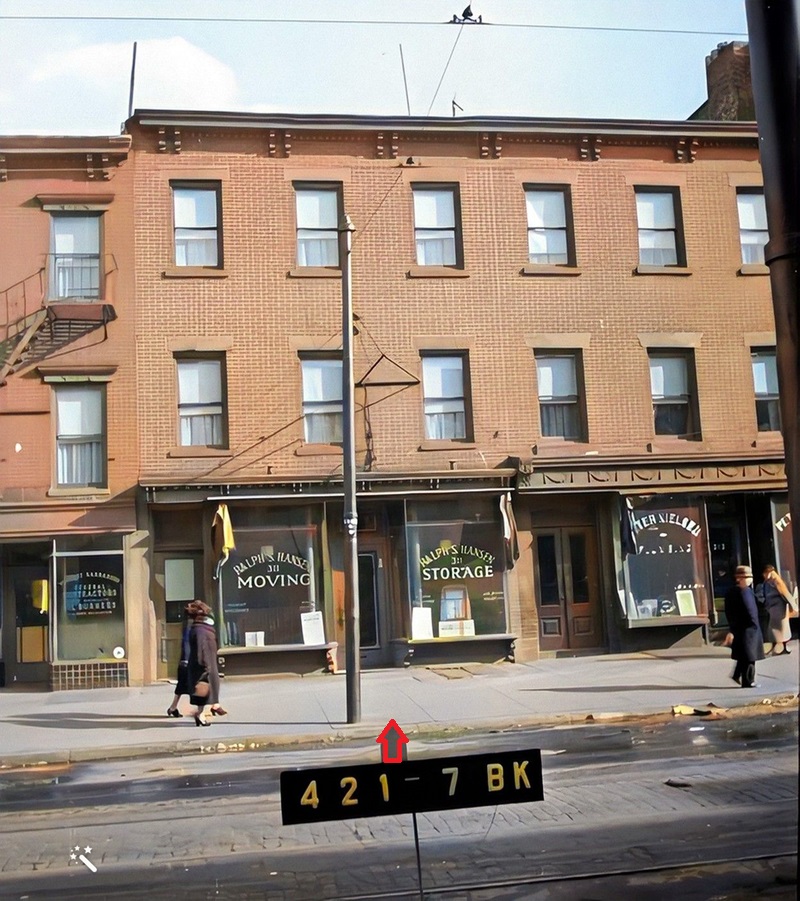 John married Josephine Cuccurullo on July 27, 1913. For a while, the couple lived with John's mother Elizabeth, his brother Jim, and sister Anna and her husband Vito Desiano at 183 Sackett St. It was around this time that John started his own music supply business out of the apartment. Sometime later, possibly 1921, John and Jim opened their own music and record shop called the Neapolitan Talking Machine, located at 311 Court Street in South Brooklyn, shown in the photo, above. John and Josephine lived above the store.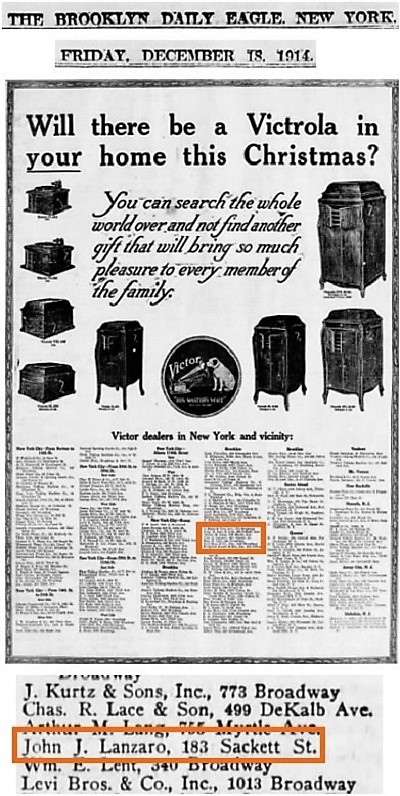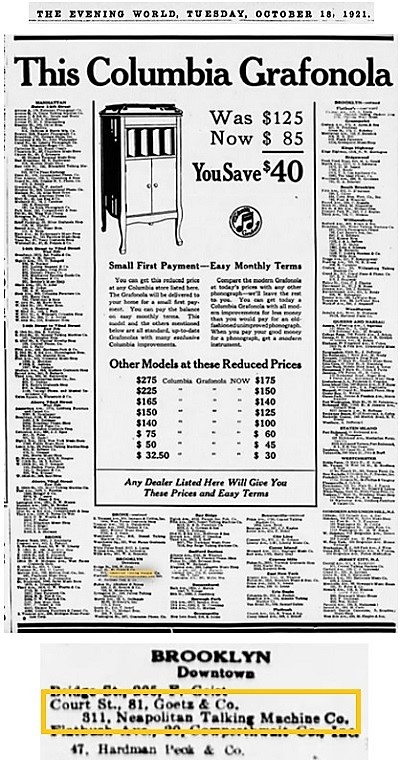 The photos below are of a wooden phonograph needle box with John's name embossed on the top. The box sold for $20 on Ebay in April 2019. The address, 183 Sackett Street, shows this was from around 1914 when John was running his business from his mother's apartment.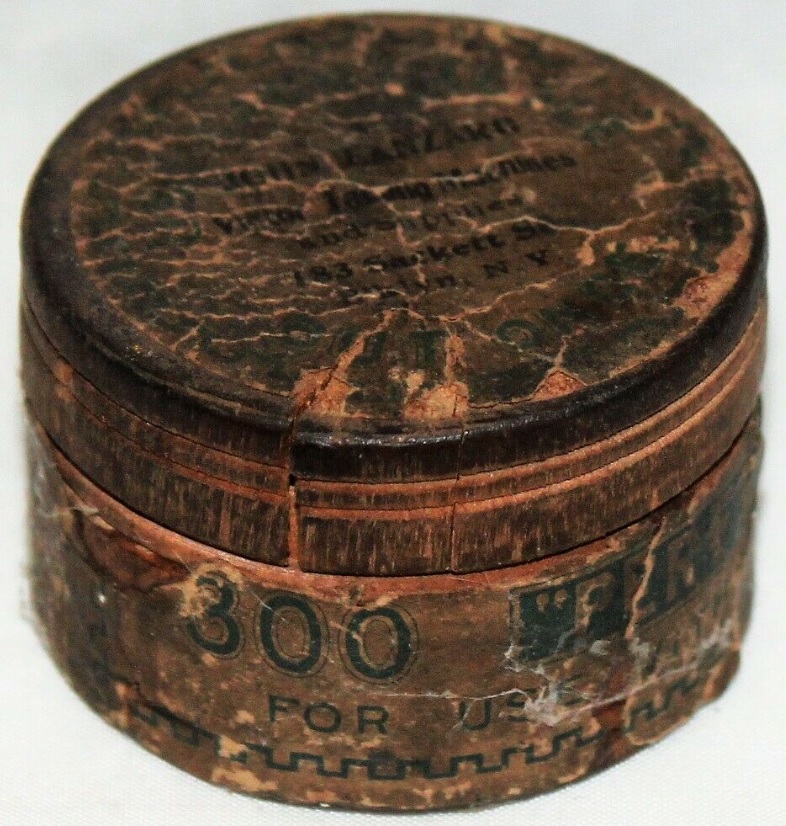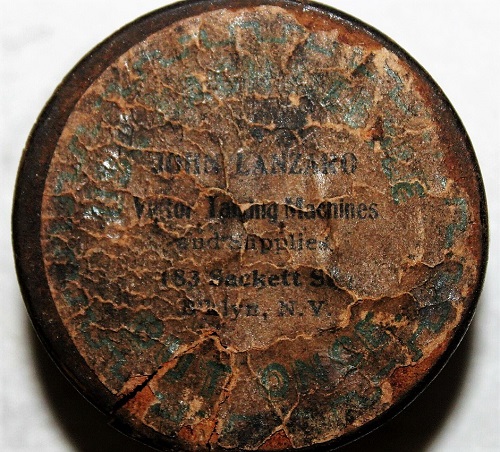 By 1930, John and Josephine had moved to 920 Homecrest Court, down in the Gravesend section of Brooklyn. In 1935, Jim, whose real name was Vincent, retired from the business and left John in full ownership.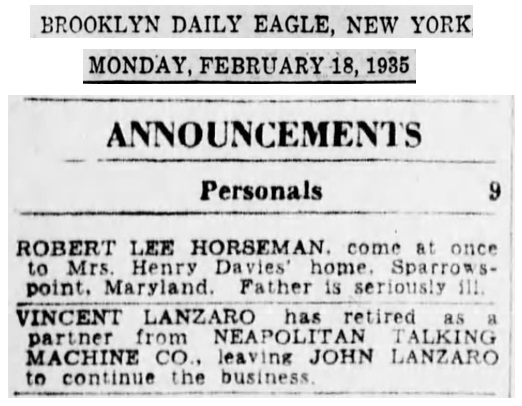 Sometime later, John closed the music store and took up real estate.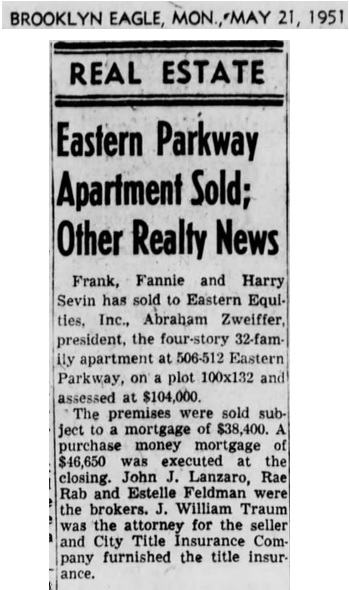 ---

---
LANZARA-LANZARO FAMILY HISTORY