The Evergreens Cemetery
Albert H. Lau Sr.
(1862-1938)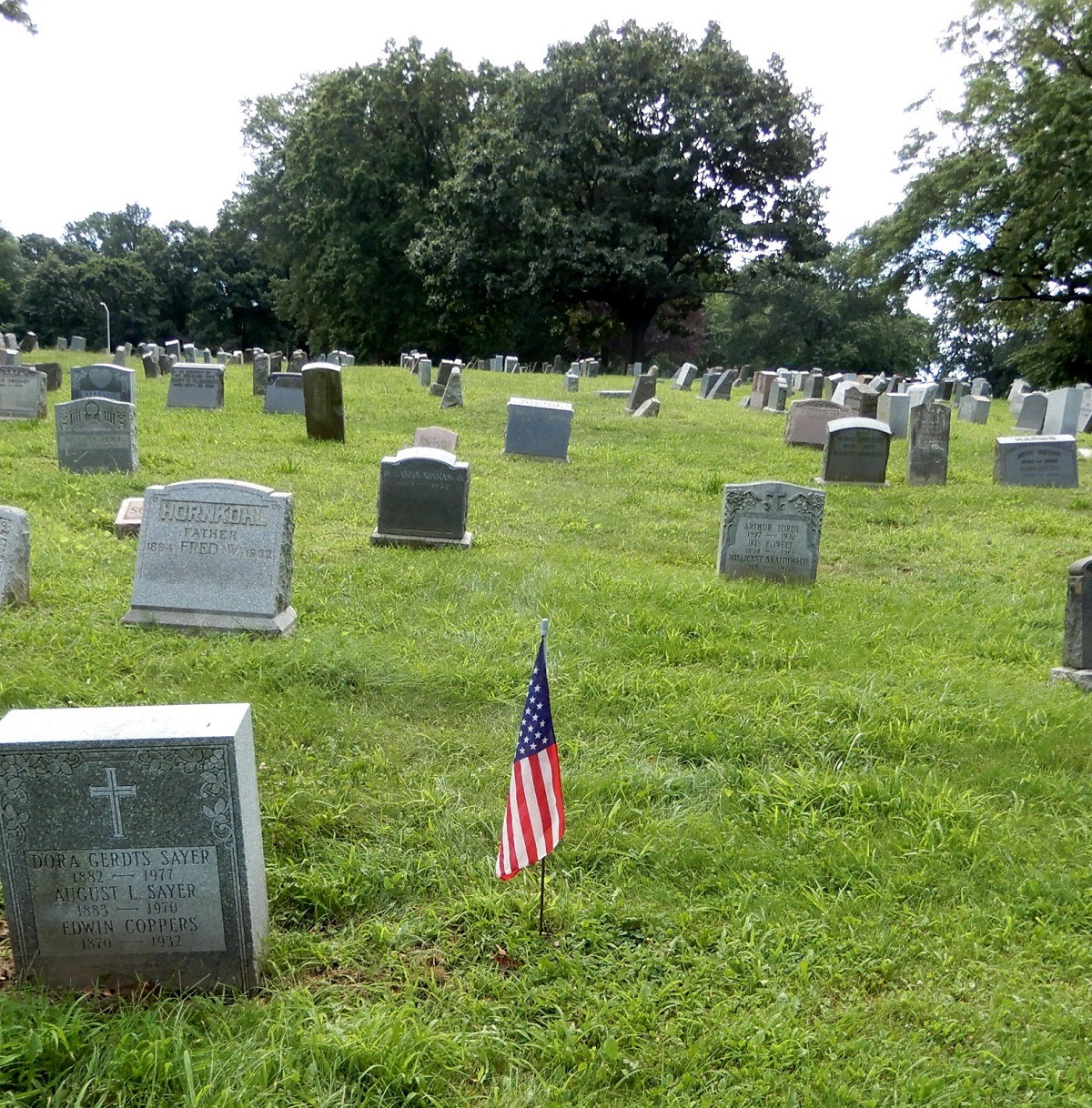 Photo provided by JP Rayder at Findagrave.com. He said there is no marker on the grave. He placed the American flag to mark the location.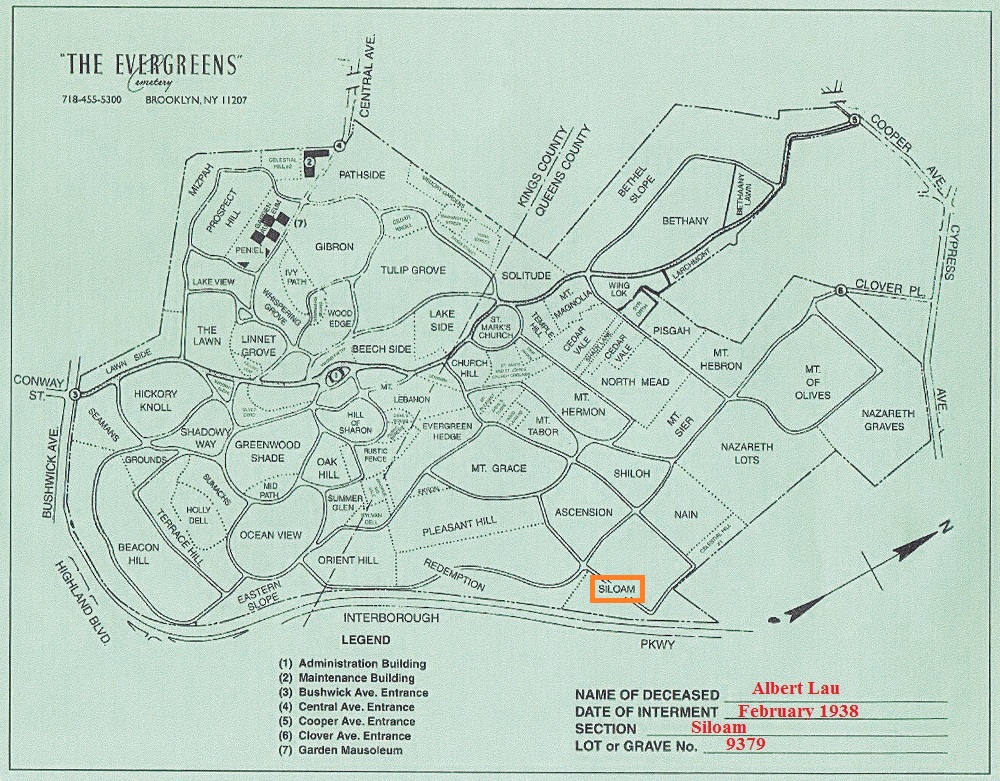 Albert's brief obituary mentions that he was interred at Evergreens Cemetery. I wrote to the cemetery and Damaris Rodriguez responded to verify that he is indeed buried there. She also provided his grave's exact location and a map of the cemetery. I asked her if Albert's wife Annie was buried at Evergreens. She checked but could find no record for Annie.








---

---
LANZARA-LANZARO FAMILY HISTORY