St. John Cemetery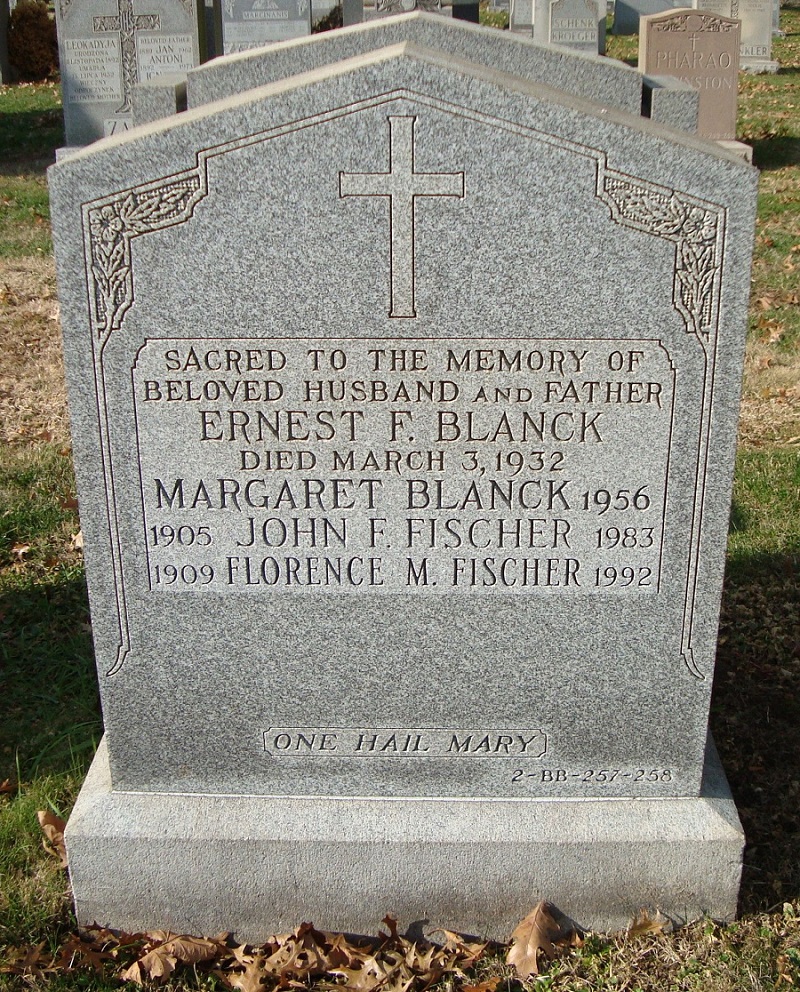 Eugene Blanck, the father of Otto and Leona Blanck, had a younger brother, Ernest Francis Blanck, born in Alsace-Lorraine on March 8, 1873. He arrived in America in 1890. Ernest worked as an "engineer" for a licorice company. He was short and stout, with blue eyes. He married Margaret Clara Britt. She was born in New York in 1878. Her parents were born in Ireland. Margaret and Ernest were married on June 28, 1908, when he was 35 and she was 30. They lived at 312 Jefferson Street in Brooklyn. They had one child, Florence Margaret Blanck, born in New York on September 26, 1909. In 1937, Florence married John F. Fischer. They had two sons: John Ernest Fischer and Eugene Charles Fischer.

By 1930, Ernest and Margaret were living at 7763 79th Street in Glendale, Queens. Ernest was 59 years old when he died from heart disease on March 3, 1932. At the time, Margaret was only 53 years old and Florence 22. Ernest was buried at St. John's Cemetery in Queens. Margaret died on January 26, 1956 at the age of 77. She is buried with Ernest at St. John's Cemetery.

When John and Florence passed on, they were buried with Ernest and Margaret.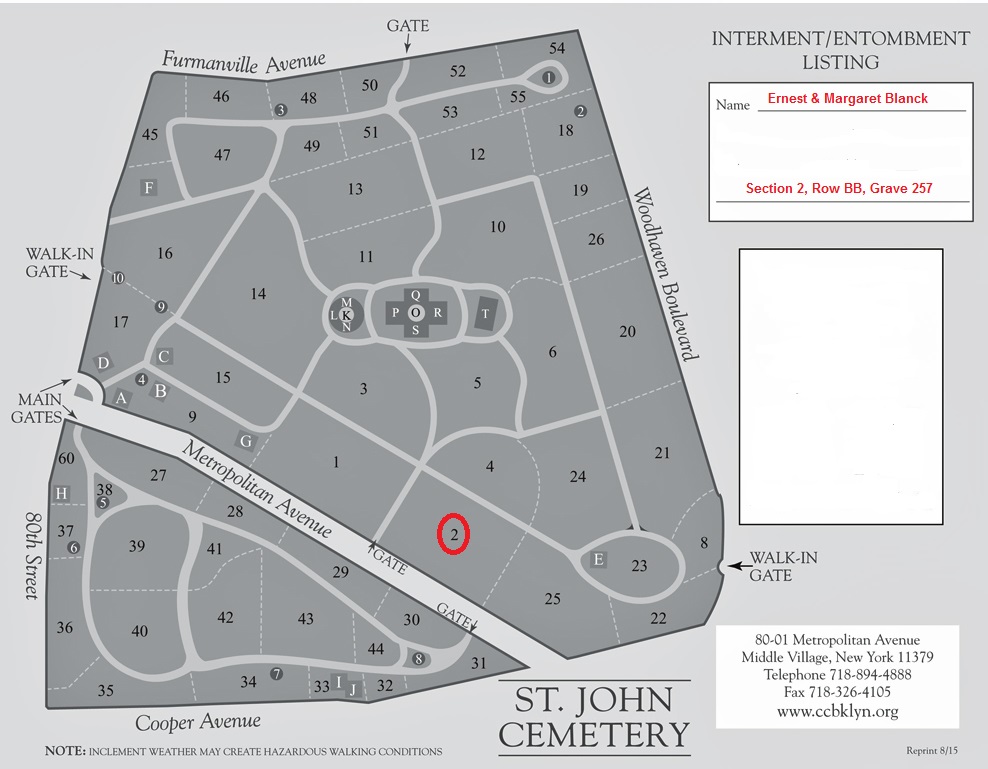 ---

---
LANZARA-LANZARO FAMILY HISTORY