Durante Grave
in St. Joseph's Cemetery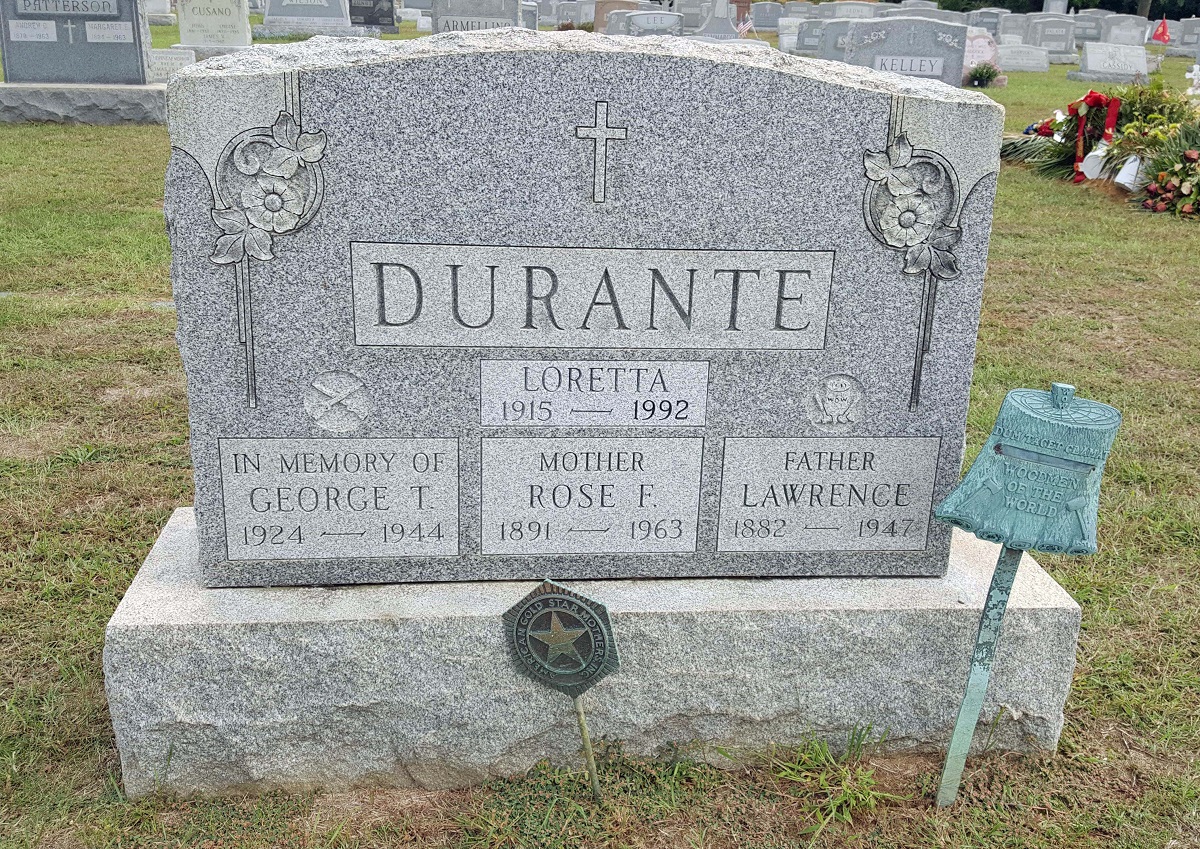 Genevieve "Jennie" Durante Lanzaro's parents Lawrence and Rose, and her sister Loretta. Brother George Durante is buried in France. Sister Helen Durante Wichowski is also buried here along with her husband, Charles Wichowski.

Rose was a member of the Bayshore Chapter of Gold Star Mothers, a private nonprofit organization of American mothers who lost sons or daughters in service of the United States Armed Forces. In Rose's case, this was her son George T. Durante, killed in action in France during the D-Day invasion. He is buried at the American Normandy Cemetery in Colleville-sur-Mer, France. Lawrence was a member of the White Oak Camp 51, Woodmen Of The World, a not-for-profit fraternal benefit society founded in 1890, based in Omaha, Nebraska, that operates a large privately held insurance company for its members. The history of the organization includes numerous philanthropic efforts, community outreach projects, distinctive tombstones depicting tree stumps across the country before 1930, a program to donate American flags, and broadcast interests that were to own the first television station where Johnny Carson worked.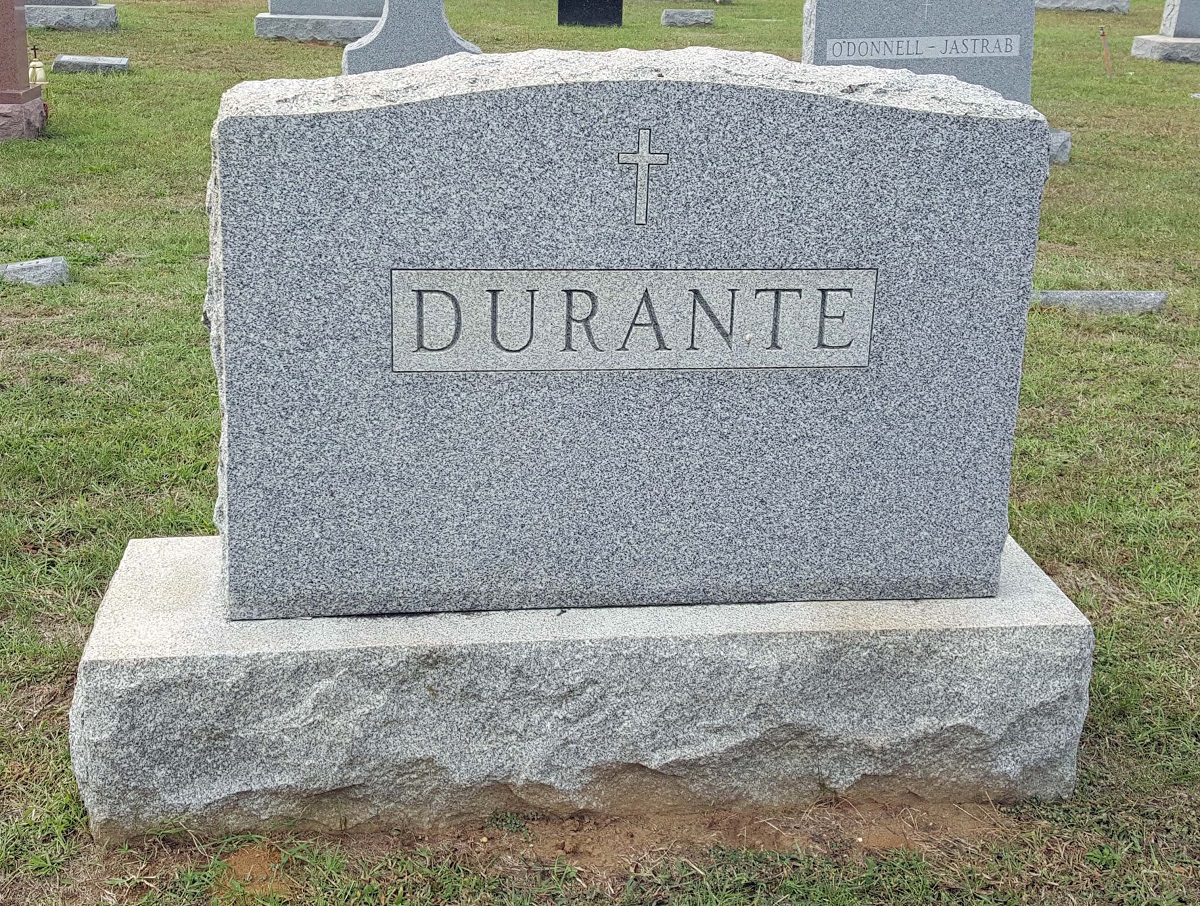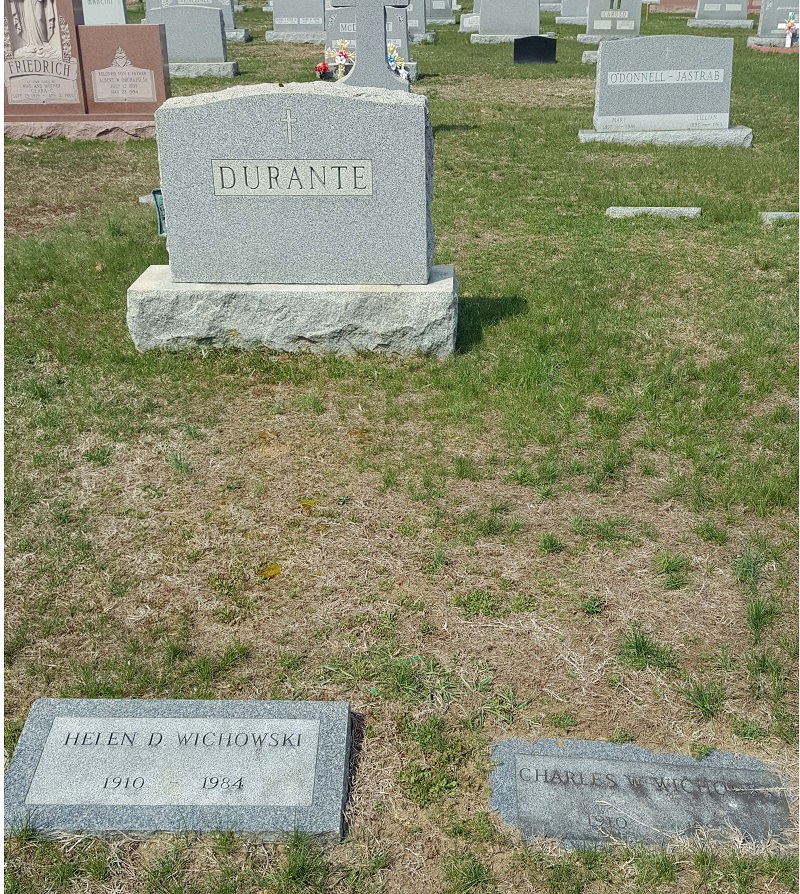 Jennie's older sister Helen Durante Wichowski and her husband Charles Wichowski.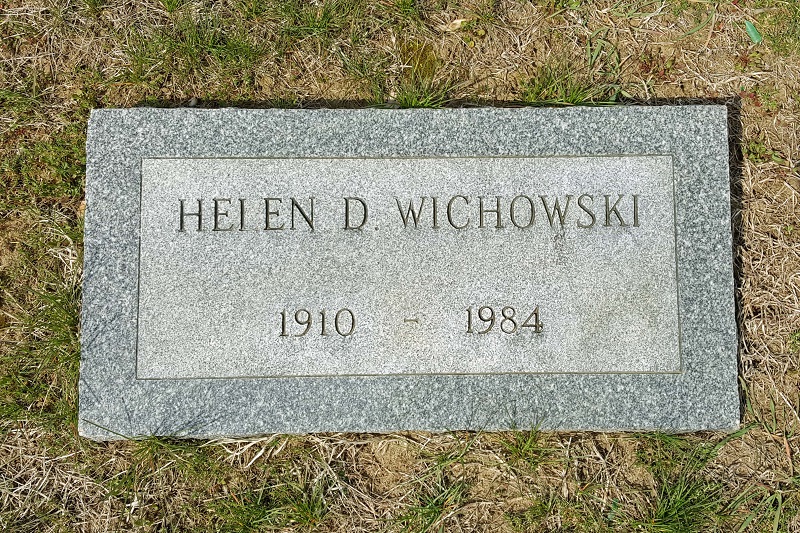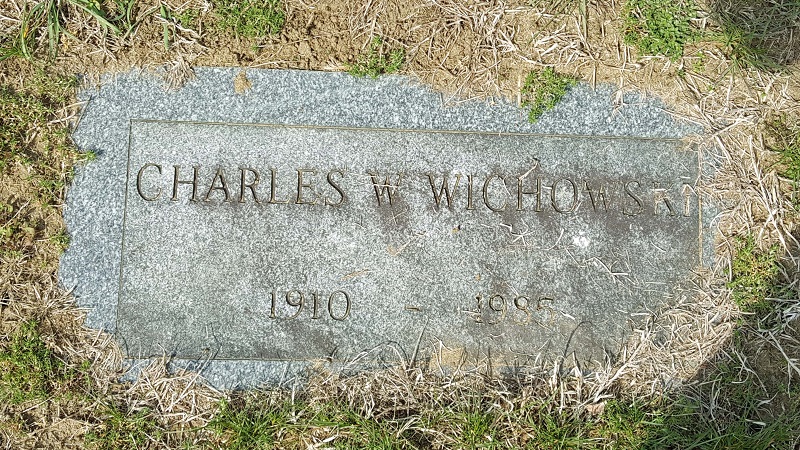 Photos taken September 2016 and April 2018



Index card from cemetery office.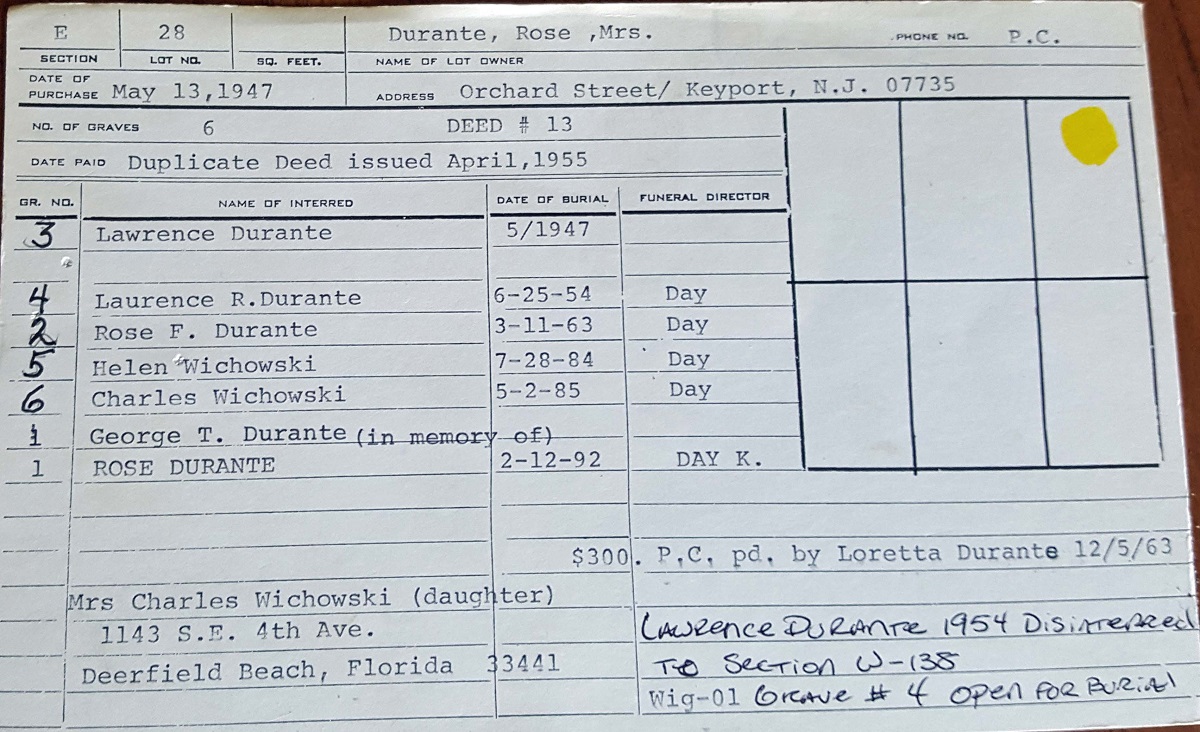 "Laurence R. Durante" (6-25-54) was moved to the Dzwil-Durante grave to be with his wife, Carmella Tomasello Durante Dzwil, who died in 2016. Carmella married Joseph Dzwil after Lawrence's early death in 1954. "Rose Durante" (2-12-92) is actually Loretta Durante.




Back to the Top!










---

---
LANZARA-LANZARO FAMILY HISTORY