Joseph R. Desiano Obituary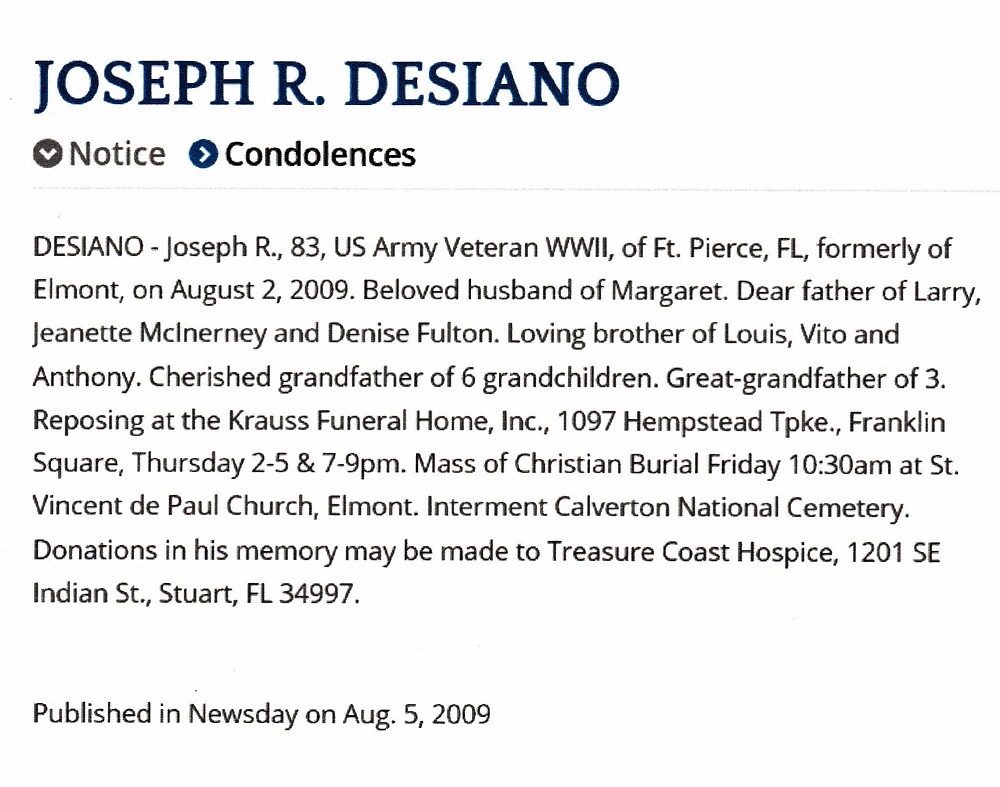 From Haisley Funeral & Cremation Services website:

Obituary for Joseph R. Desiano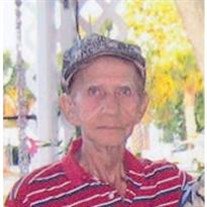 Joseph R. Desiano, 83, died August 2, 2009 in Fort Pierce, Florida.

Mr. Desiano was born in Brooklyn, New York and moved to Port St. Lucie in 2003 from Elmont, New York. He was a mechanic and a Veteran of the U.S. Army. Survivors include his wife of 60 years, Margaret Desiano of Port St. Lucie, FL; son, Larry Desiano of Middletown, NJ; daughters, Jeannette McInerney of East Setauket, NY and Denise Fulton of Watkinsville, GA; brothers, Louis Desiano of Ft. Lauderdale, FL, Vito Desiano of Tampa, FL and Anthony Desiano of Staten Island, NY; 6 grandchildren and 3 great-grandchildren.

Memorial contributions may be made to the Treasure Coast Hospice, 1201 SE Indian Street, Stuart, FL 34997.

Services: Services will be held at Krauss Funeral Home in Franklin Square, New York. Burial will take place at Calverton National Cemetery, Long Island, New York.



















---

---
LANZARA-LANZARO FAMILY HISTORY