Dorothy Sherlock LaMura Obituary


From the Friday, January 21, 1966 edition of the Red Bank Register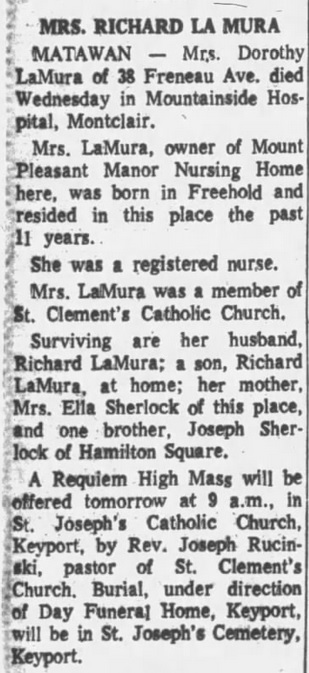 From the Friday, January 21, 1966 edition of the Asbury Park Press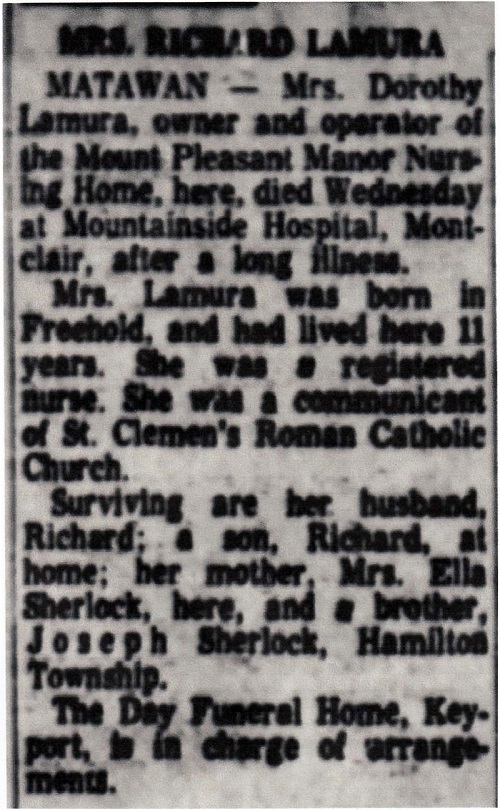 From the Thursday, January 27, 1966 edition of the Matawan Journal newspaper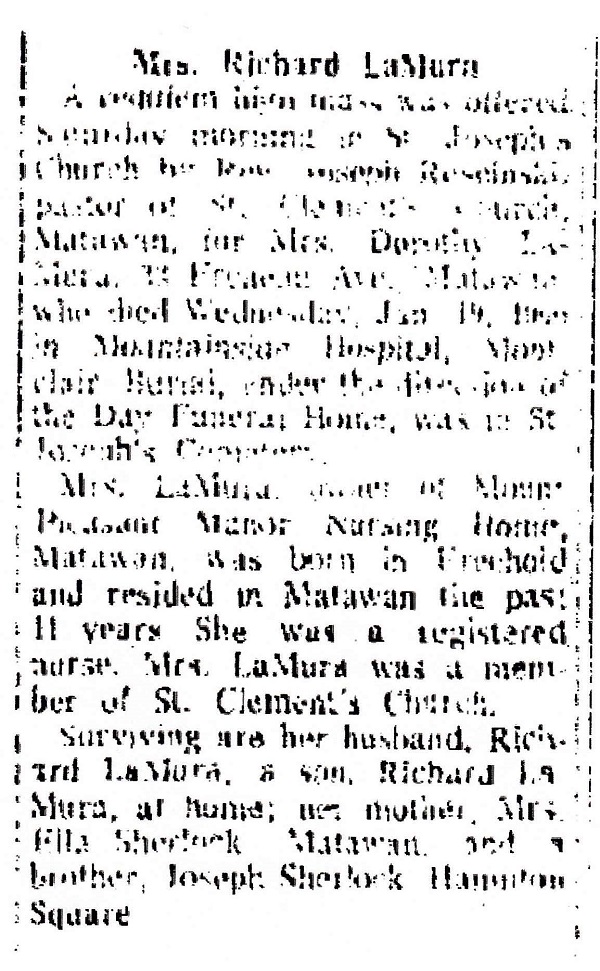 It's a very poor copy from the microfilm of the newspaper, but here is my transcription.

A requiem high mass was offerred Saturday morning at St. Joseph's Church by Rev. Joseph Rucinski, pastor of St. Clement's Church, Matawan, for Mrs. Dorothy LaMura, 38 Freneau Ave., Matawan, who died Wednesday, Jan. 19 (???) in Mountainside Hospital, Montclair. Burial, under the care of the Day Funeral Home, was in St. Joseph's Cemetery.

Mrs. LaMura, owner of Mount Pleasant Manor Nursing Home, Matawan, was born in Freehold and resided in Matawan the past 11 years. She was a registered nurse. Mrs. LaMura was a member of St. Clement's Church.

Surviving are her husband, Richard LaMura, a son, Richard LaMura, at home; mother, Mrs. Ella Sherlock, Matawan; and a brother, Joseph Sherlock, Hamilton Square.















---

---
LANZARA-LANZARO FAMILY HISTORY