Angela Calarino's grave at
St. John Cemetery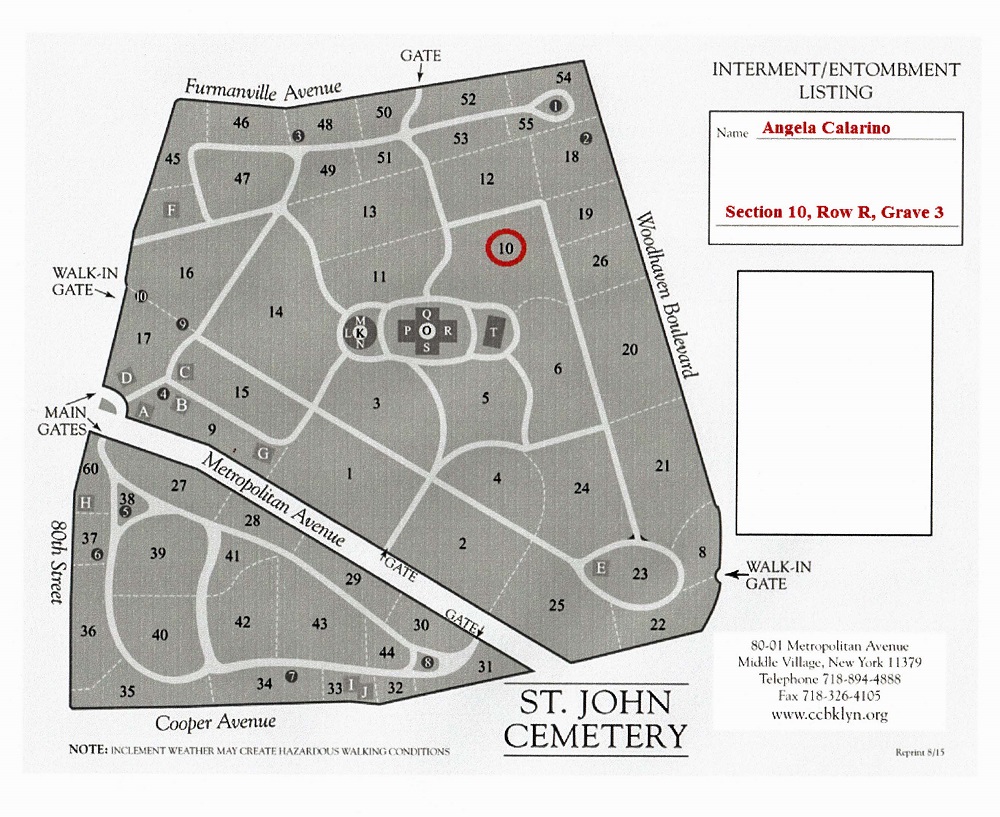 Angela, the daughter of Santo (Harry) Calarino and Anna LaMura, was born in Brooklyn on September 28, 1927.
She was only 16 years old when she died on March 3, 1944, possibly due to an infected tooth.

The website for the cemetery says Angela is buried in Section 10, Row R, Grave 3.
The only marker at that location is this headstone for the Lonetto family. Why she is buried there is unknown.

The photos were taken by Dave Alma, a volunteer for findagrave.com.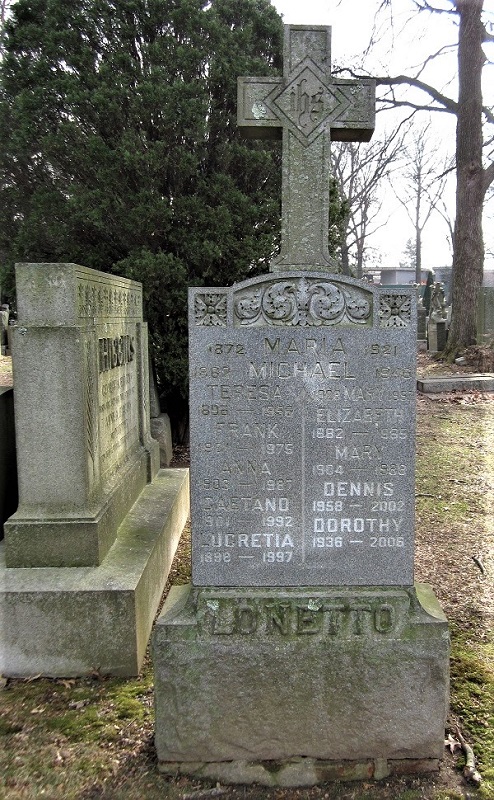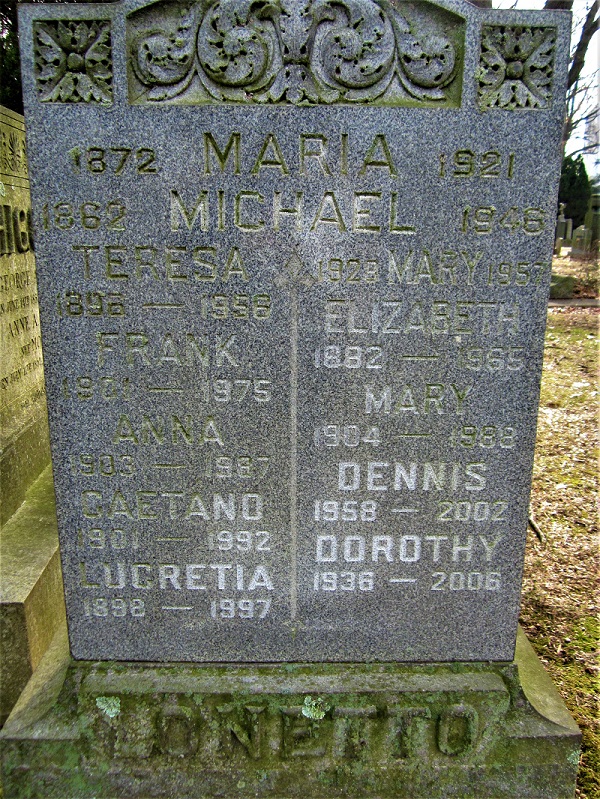 ---

---
LANZARA-LANZARO FAMILY HISTORY