Four Ladies on a Sofa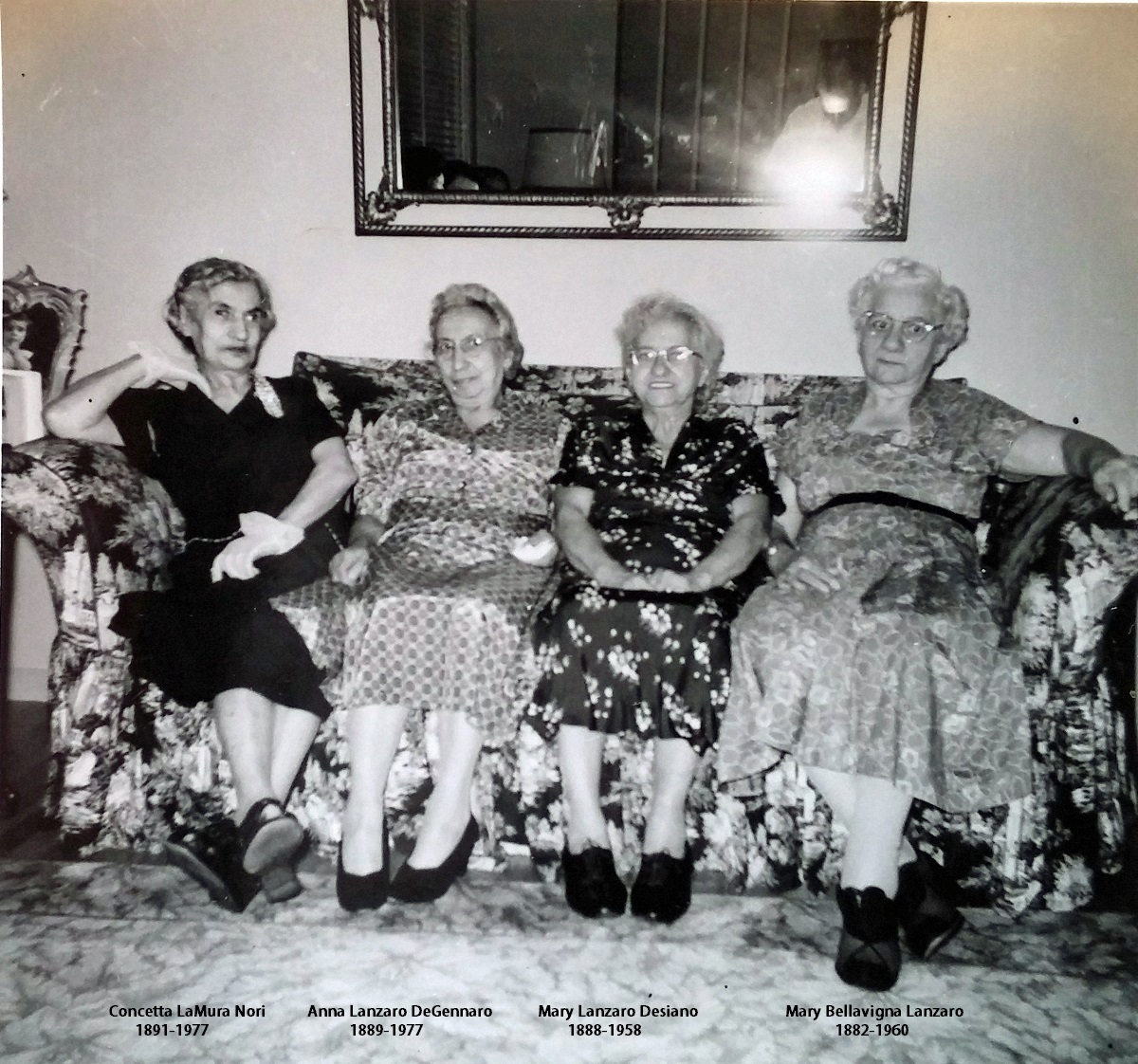 That's Concetta LaMura Nori on the left, and, according to Doug Lanzaro, that's his grandmother, Mary Belavigna Lanzaro on the right. No one seems to know who the ladies in the middle are. Mary passed in 1960, so obviously, this predates that. Note the ghostly image of the photographer in the mirror.



Photo courtesy Maryann Ward Downs, granddaughter of Concetta.











---

---
LANZARA-LANZARO FAMILY HISTORY