Loretta LaMura's Grave at Holy Cross Cemetery
Last update 7/14/2015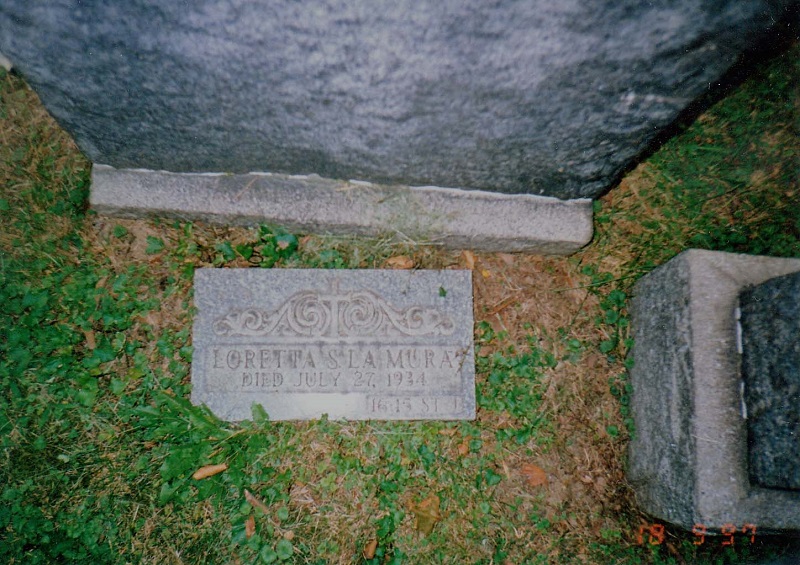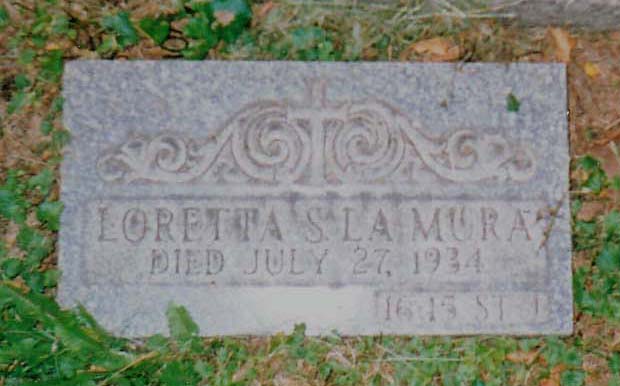 Photo taken October 1994

Located in the St. Joseph section of the cemetery, in Region Rg-15, plot 16.







Loretta Silano LaMura was the first wife of Michael LaMura. She was born September 19, 1911 in Brooklyn, and died a year and a half after their marriage, on July 27, 1934, while giving birth to their daughter, Marie.

Buried in the same grave, but not recorded on a marker, were Emma Blanck (1860-1917), the mother of Leona Blanck LaMura (1890-1974), and Adolph Nori, Jr. (1917-1930), the son of Adolfo Nori and Concetta LaMura.









---

---
LANZARA-LANZARO FAMILY HISTORY