Robert J. Winans and Blance E. Taylor Marriage License
Robert James Winans was the son of Isaac Winans (1850-1929) and Louise Anderson (1886-1963) and the brother of Jonathan Dayton Winans (1880-1927).
Blanche Taylor was his second wife. His first wife, Catherine Jones Winans, died at the age of 27 in 1914.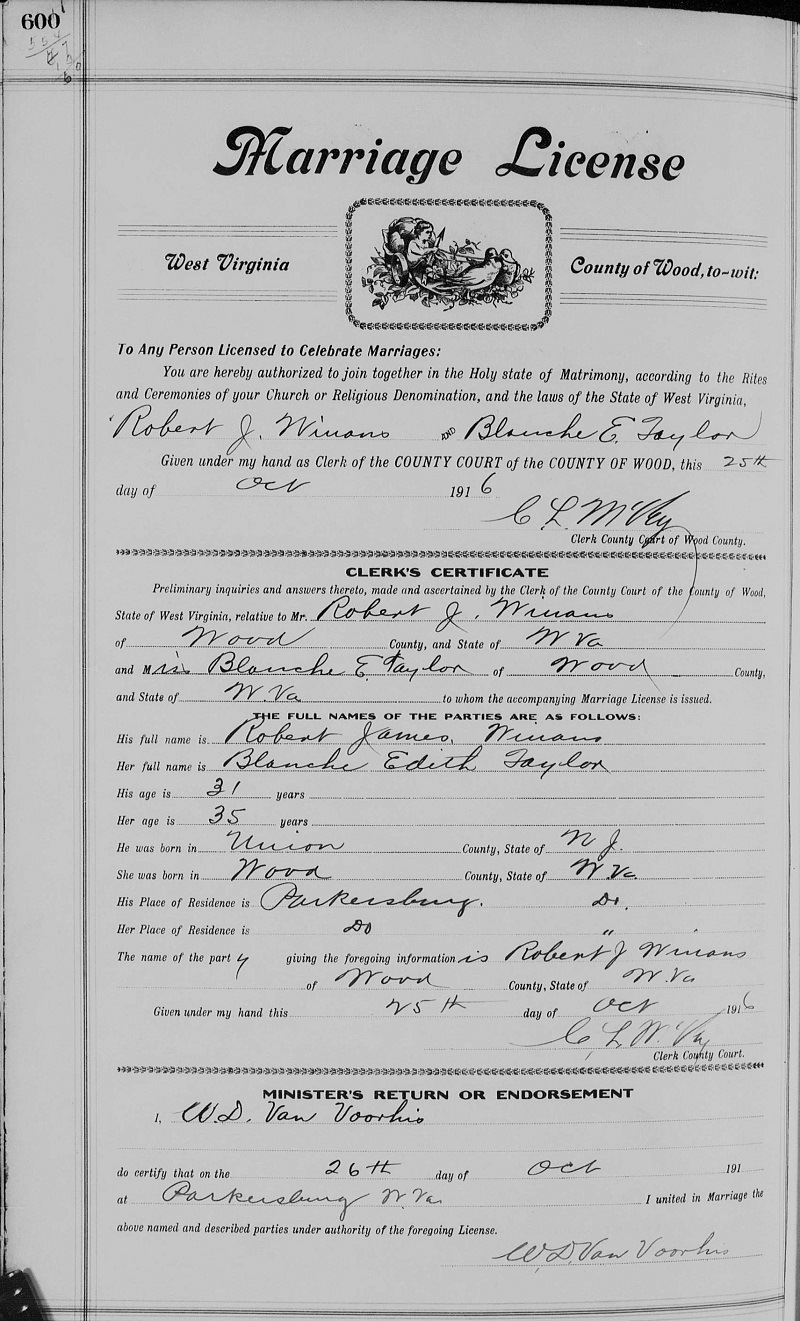 ---

---
LANZARA-LANZARO FAMILY HISTORY