Male Infant Winans Death Certificate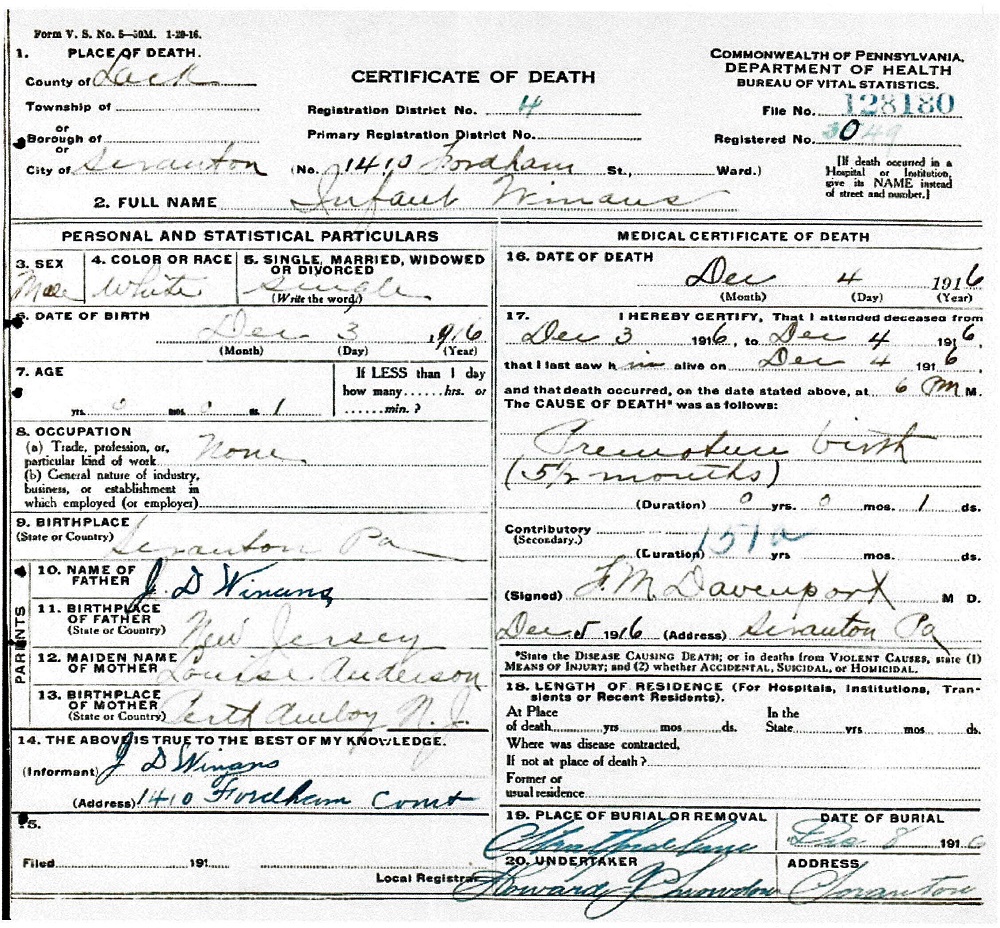 After giving birth to four children in Scranton between 1910 and 1915, Louise gave premature birth to this unnamed boy at 5 1/2 months. He lasted only one day. He was buried at Stratford Cemetery in Scranton. The cemetery's last burial was in 1970 and has since been abandoned and completely overgrown. This is a recent photo of the cemetery.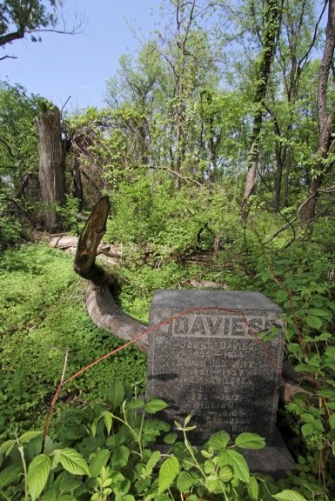 Shortly after his death, the family moved back to New Jersey.


---

---
LANZARA-LANZARO FAMILY HISTORY