Saint Michael's Cemetery in Stratford, Connecticut
John Lanzaro's first wife, Josephine (Cuccurullo) died in 1943. Sometime later, John married Bertha Farber. Bertha was born October 24, 1895 in Lehe, Germany. Her parents were Wilhelm Farber and Johanna Duser. She was 5'5" tall, with blonde hair and blue eyes. She arrived in America in June of 1923 and worked for several years as a maid for the Solowey family in Brooklyn. John and Bertha were living together at 40 Caton Place in Brooklyn when he died there on February 7, 1955 at the age of 72. He was buried with Josephine at Holy Cross cemetery in Brooklyn.

Sometime around 1959, Bertha moved to Corona, Queens. Ten years later, in 1969, she moved to Bridgeport, Connecticut to live with her niece, Ann Perrotta, at 29 Atwater Street. Bertha died there on November 2, 1970, one week after her 75th birthday. She was buried at Saint Michael's Cemetery.

Photo courtesy Gracie Ann Matisyn at findagrave.com






Maps courtesy Kristin M. Arszyla-Balazsi, Office Manager of Saint Michael's Cemetery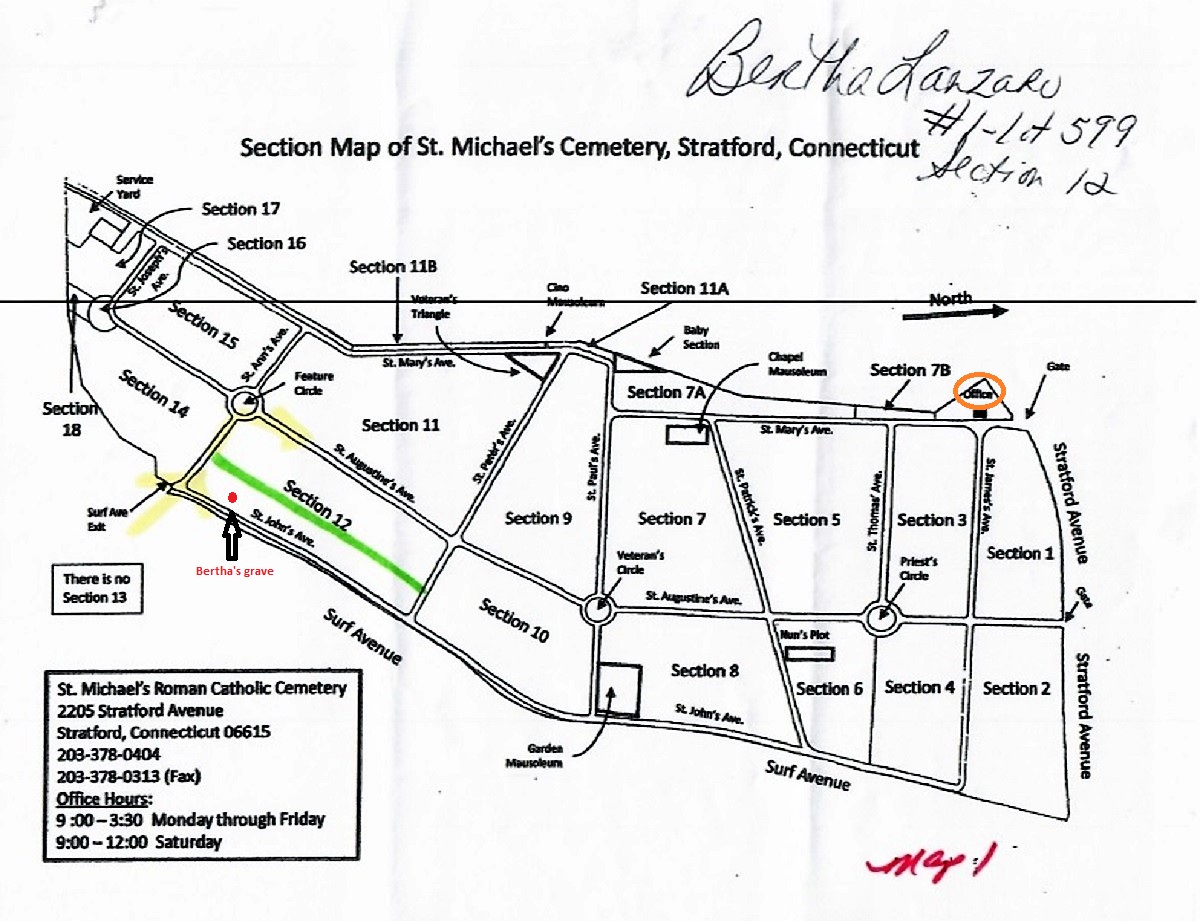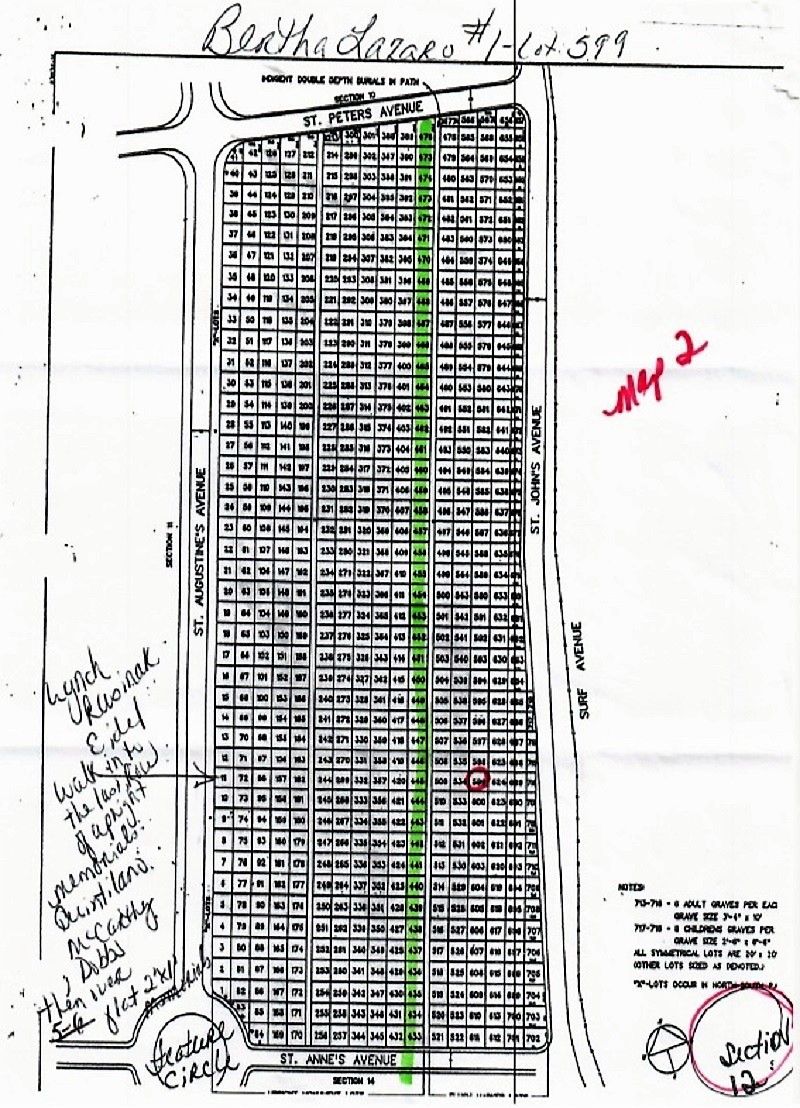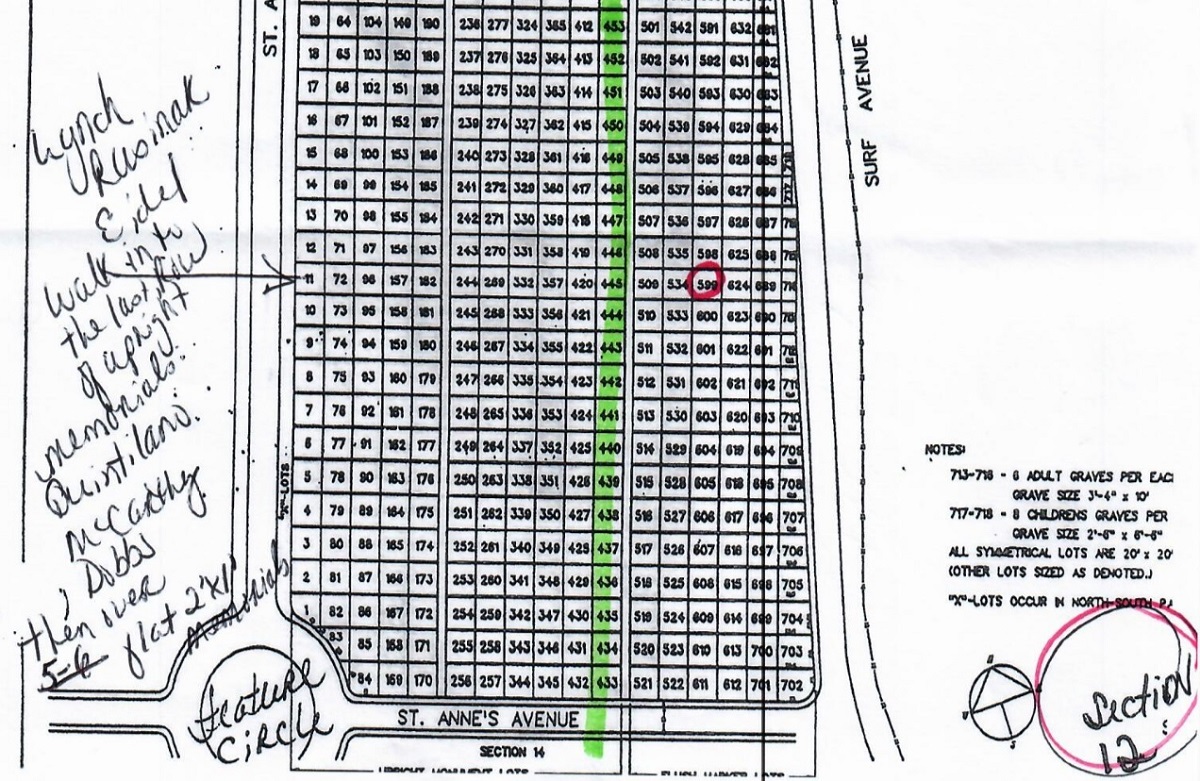 Her grave marker is flat, measuring 1' by 2'.
It is in the part of Section 12 that is closest to Surf Avenue, where all the grave markers are flat.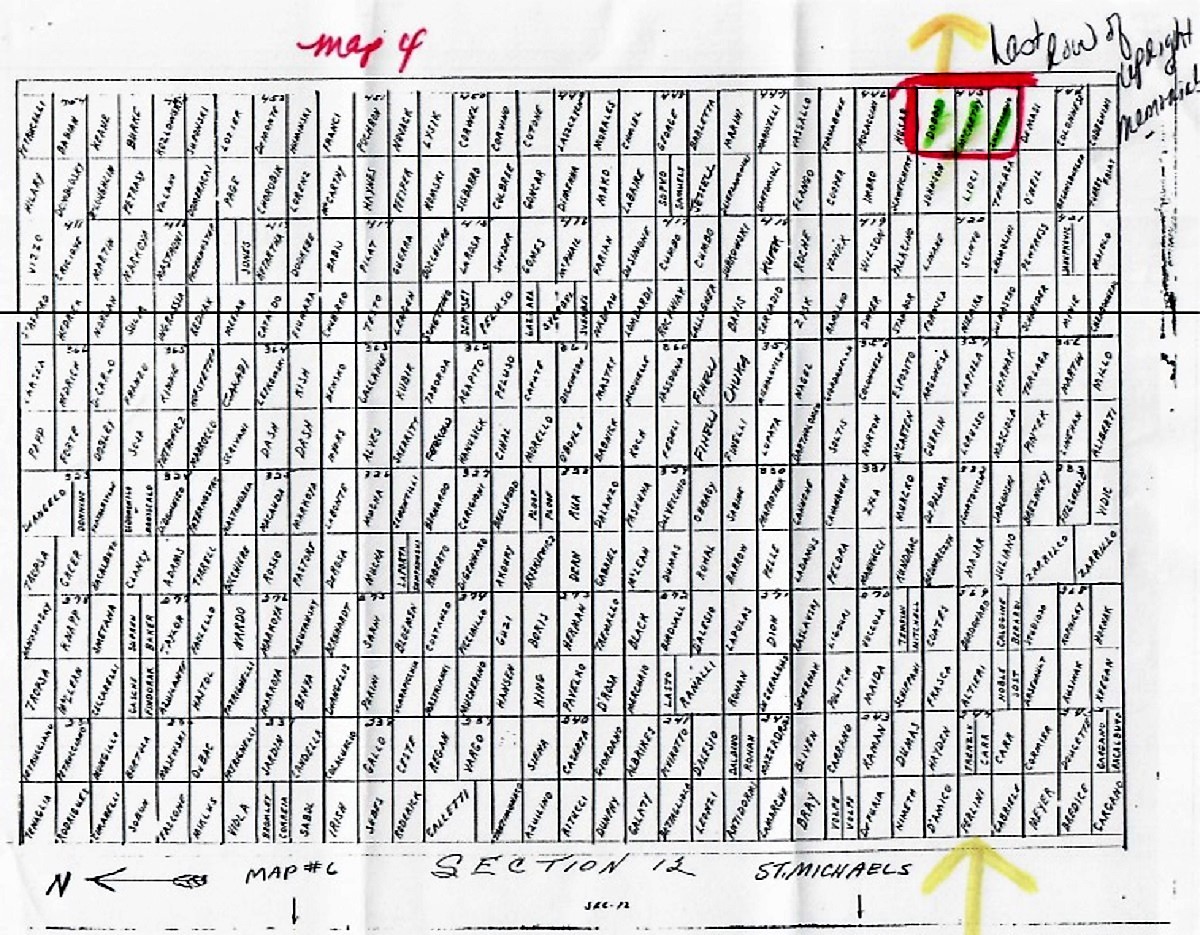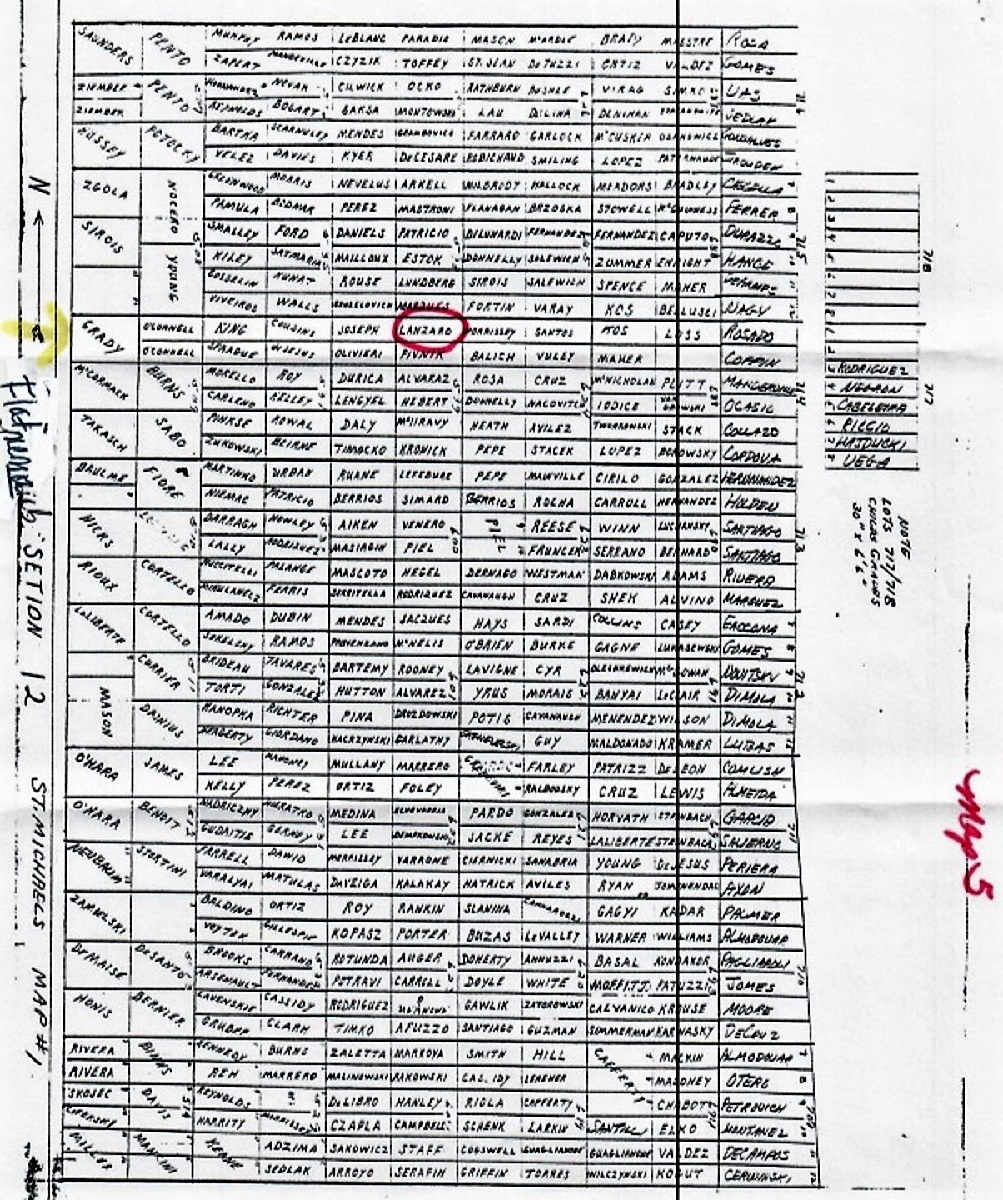 ---

---
LANZARA-LANZARO FAMILY HISTORY